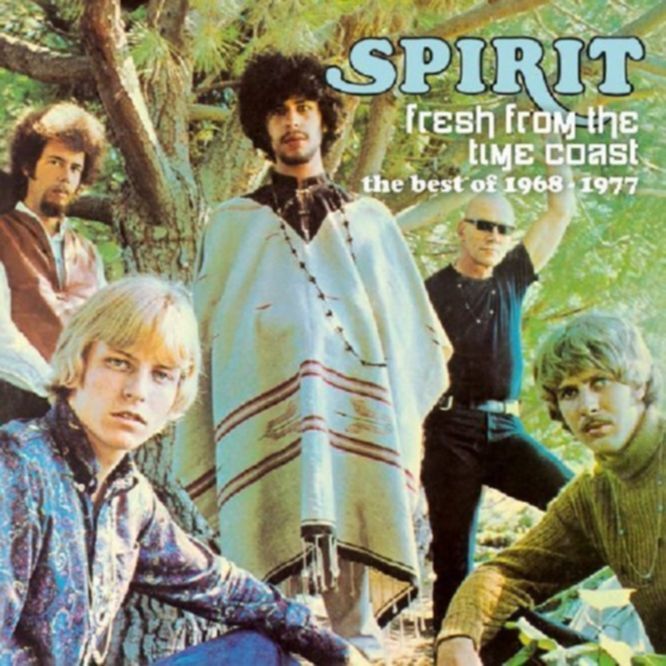 Facettenreicher Stilmix zwischen Post-Psychedelic und Fusions-Futurismus.
"Label­über­greifend" lautet das Losungs­wort für das hinlänglich dokumentierte Werk der Westcoast-Formation Spirit. Mit ihrem Hang zu Genre-Überblendungen stachen Spirit seinerzeit hervor, die 43 auf zwei CDs verteilten Tracks von THE BEST OF 1968 – 1977: FRESH FROM THE TIME COAST dokumentieren die wechselhafte Geschichte des Quintetts in über 150 Minuten Spielzeit.
Es ist das erste Mal, dass die wichtigsten Tracks der fünf Epic- und vier Mercury-Alben auf einer Werkschau kompiliert wurden. Das Ergebnis ist ein ganz erstaunlicher Stilmix aus Rock, Jazz, Funk, Blues, Folk und Psychedelic. Stücke wie ›I Got A Line On You‹, ›Fresh Garbage‹, ›Dark Eyed Woman‹, ›1984‹ und ›Nature's Way‹ avancierten zu Un­­derground-Favoriten, nach dem Wechsel ihrer Plattenfirma geriet Spirits Karriere allerdings ein wenig ins Stocken. Doch auch auf späteren Songs wie ›Victim Of Society‹, ›Looking Into Darkness‹ und ›Farther Along‹ musizierte die Band ungebrochen innovativ.